Landscape Paintings Added to the Wetland and Woodlands
​I'm adding some new pieces to my website and doing some promotions there of and one of them is this wetland and water Painting "Warming in the Sun". I did 10 years of #wetlands and #wildlifepaintings.
Wetland and Water Paintings,
"Warming in the Sun"
by Deborah Chapin Perfect for Rustic and Country Décor, The original is 16×34 plein air oil painting. The "Warming in the Sun" depicts a second brood waiting for the fledgling to prepare to fly south for the winter. Already late into the fall the mother has stayed behind to guide her charge on the long journey. It is part of the Plein air Series I did with wetlands over a 10 year period. For more information on this piece see
https://gallery.deborahchapin.com/shop-21/wetland-and-water-paintings-warming-in-the-sun-by-deborah-chapin/
#supportartistsbuyart #womeninart #womeninarts #buyartonline #deborahchapin #maineartist #deborahchapin #americanartist #americanwomenartist #amwomenartist #galleryart #ArtDealer #ArtCollector #ArtCollectors #InteriorDesign #galleryart #wetlandbirds #wetlandconservation #wildlifepaintings #wetlandandwaterpaintings @deborahchapinfineart
Subscribe for Updates
Want to be the first to know before the rest of the world.  Subscribe to my Newsletter at: https://gallery.deborahchapin.com/subscribe/
Subscribe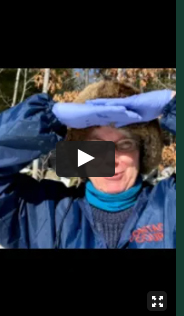 The challenge
Getting to Know Me
As part of the journey through the coast of Maine, getting to know the coast of Maine and people getting to know me,  I am doing a series of LIVE on Instagram painting sessions.  I'm naturally reticent to be in front of the camera but willing to appear a little foolish as I learn how to do this.  Technology not always being cooperative and some days forgetting my words at home.
Other Recent Posts