Coastal Maine Art Workshops ~ Paint in Maine Workshops ~ Deborah Chapin
coastal maine art workshops, Plein air Painting Instruction
Chapin's Paint in Maine program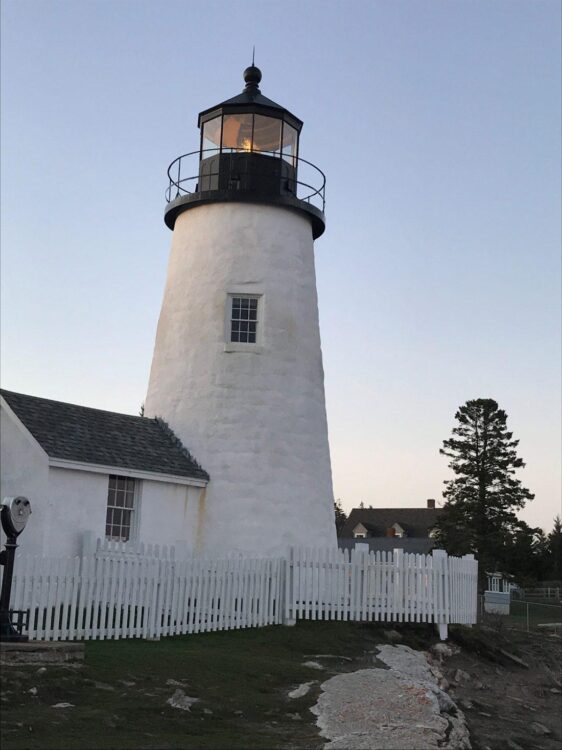 Coastal Maine Art Workshop ~ Paint In Maine ~
Sea and Surf
Painting the Sea and Surf at Pemaquid Point Maine
​The problem isn't learning how to paint.
The problem is learning how to see.
The focus of this coastal maine art workshop is learning how to see:
how the water moves
color effects
lighting effects
translucent effects
and composing them together.
This Coastal Maine Art Workshop will give the student a good start on how to accomplish a Seascape on site. Your guide is the 40 year veteran international marine artist Deborah Chapin. Each Coastal Maine Art Workshop is an intensive 4 hour study of painting on location at Pemaquid Point, painting on-site Seascapes.
Artists must bring their own easel, paint, brushes, solvents, canvas and anything else that they need to paint during the day. ( See suggested supplies below)
Artists are free to do one or two paintings during the morning session.
Included with the fee is the e-book "Capturing Life and Movement en Plein Air", and an article from the same subject written for the American Artist magazine. Deliver by email before class.
Artists will meet up in front of the Pemaquid Point Lighthouse 30 mins before the instruction begins to setup and prep.
Cost and Payment:
Cost: $190 each student. Size is limited to 3 private students/ month. To register send a check to: Deborah Chapin, 24 Stoneridge Ln, Bristol, ME 04539 or use PayPal. If you would prefer an invoice email the studio at business@deborahchapin.com
Limit 3 Students / Month Personalized Instruction
Level All
Date: June
Time 7 – 11 am
Tuition $190
Level All
Date: September
Time 7-11 am
Tuition $190
Coastal Maine Art Workshop ~ Paint In Maine ~ Sea and Surf
Schedule:
6:30 Arrive at painting location
7:00 Setup and brief beginning
7-11am painting
(Students can request time shifts to earlier sessions. )
Additional Info:
Each plein air instruction will be 4 hours of individual instruction throughout the morning. Video reviews for individual instruction after the session.
A suggested supply list is below.
Examples of Paintings: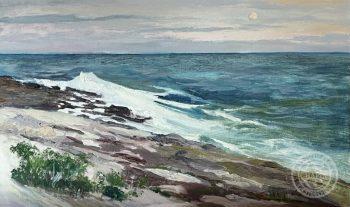 About the Artist
Deborah Chapin's Marine paintings have a long exhibition history starting with American Society Marine Artists in 1980 at the now defunct Grand Central Galleries in NYC. As an Independent artist since embarking on her career she has exhibited extensively in top shows and Museums including: Grand Palais and Carrousel de Louvre in Paris with the Société National des Beaux Art; Mystic Seaport Gallery International since it's inception in 1982, Of Ships and Sea Exhibits at Greenwich Workshop Gallery; Artist of America Exhibitions Colorado Historical Museum; Ketterer Kunst Auctions; and Lectured on plein air painting at the Smithsonian American Art Museum, just to name a few. At the time of her debut she was one of two women in the national exhibitions of Marine Art. See more information https://gallery.deborahchapin.com/exhibition-history-of-35-years-in-paint-by-deborah-chapin/ She now resides in Maine and is working on a new portfolio of work and commission paintings for select collectors in her private studio/gallery.