Posts Tagged 'art lessons online'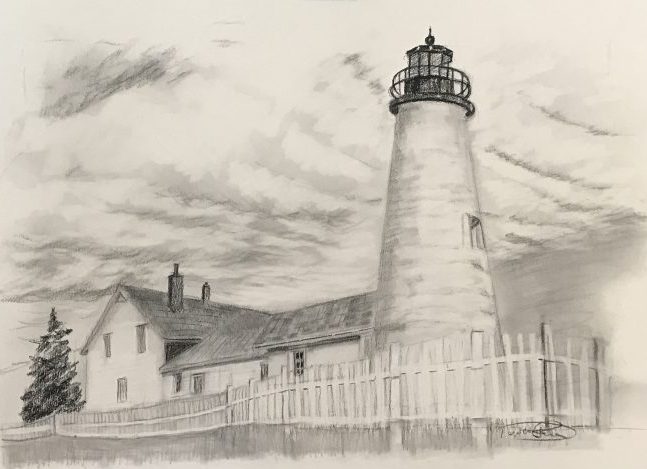 New "Art Teaches That" Drawing.
Now through November 10th Early Birds have an opportunity to buy the series "Art Teaches That" for Christmas Gifts for Their kids or Grandkids at a Pay What You Want Price for the Art Teaches that Series and/or the Charcoal.
Pemaquid Point Lighthouse Charcoal Drawing Original "Pemaquid Pilot" by Deborah Chapin. Pemaquid Point Lighthouse was a demonstration drawing I did as part of the "Art Teaches That" Series ( https://gallery.deborahchapin.com/art_teaches_that/drawing1/ ) and drawn on Strathmore paper for the kids to demonstrate perspective drawing, shading and development of subject matter. Kids seem to have a ball at the Pemaquid Point Lighthouse and I learned something too. All good things Charcoal drawing and pastel on Strathmore paper 18×24 paper size. Feel free to share with your friends.
Read More