What is the difference between painting and photography?
What is the difference between painting and photography?
As an artist/painter of 40 years I can speak to both sides since I have also been a photographer at the same time.
To me there is a soul to painting, especially in subject with souls (by human definition)  I can look at a painting and see love, loyalty, courage, beauty communicated by the hands of a skilled artist/painter in some of the most unlikely places.  An artist can bring to life what has been written about but never seen in person.  That said photography has many advantages as well.  As a tool used by an artist/painter it can be a fabulous note taker.  Things which would be impossible to convert into art are now possible because of photography.  I have used photography to capture movement of racing yachts bouncing around in a dinghy, to study movements of waves in conditions dangerous to paint in (although I have done some paintings in dangerous conditions in my younger days), underwater photography of models and macro photography of flowers and plant life.  It brings with it a deeper understanding of the subject matter which in turn is then used in the next live session with the subject.  Each thing builds upon another.
The photograph can capture instantaneous movement and great detail but the lens still struggles to see what my eye can see with no adjustments.  Color is improved over what it was 20 years ago however it is far from the nuances of painting on location.  Certain spectrum of color photography struggles to capture especially momentary nuance with the wisp of overlaid color in the air.  Your eye can see it your mind can understand it then it just remains to be executed at the right moment and it there.
The mind is an amazing interpreter of the eye and if the eye is trained and hand is able it can create things well beyond what the camera lens is able to capture.  Just like when you buy a new computer the mind advances faster with each computer, and pretty soon you aren't satisfied with the new computer's speed and processing it's not able to do what it purports to do and your creativity is frustrated by the tool because the mind is going faster again and out stripping the computer.   The camera can capture many things but I still think of it as a tool for the artist.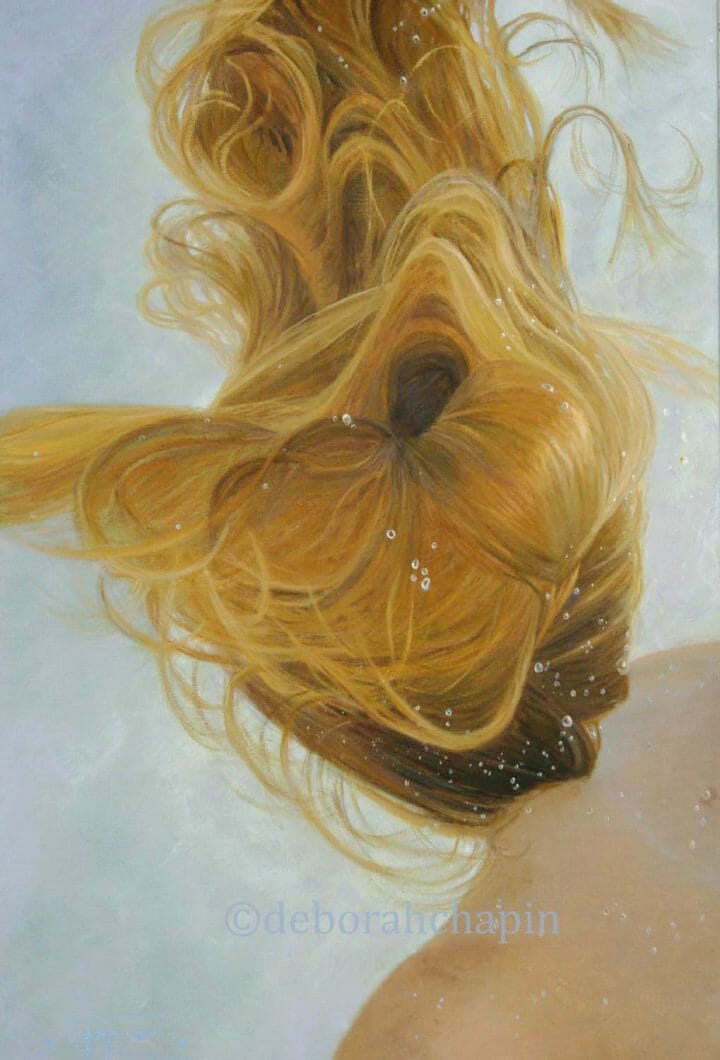 Ephemeral, 24×36 oil on linen by Deborah Chapin