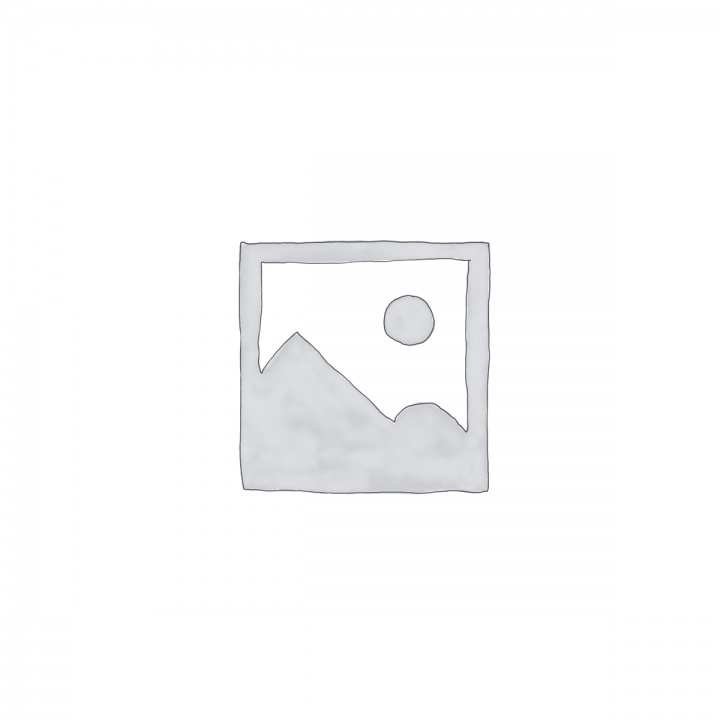 Gunsmoke Blue, Nautical Art, Giclee Print on Canvas
$22,500.00
Part of the America's Cup Series in the first Cup race in Australia. Exhibited at the San Diego Maritime Museum, Carnegie Museum and Greenwich Workshop Gallery in a one-person show.   Gunsmoke Blue was the nick name for "Stars and Stripes", Dennis Conners 12-meter in the 1st America's Cup to be held out of the US.… Read More Below
Description
Part of the America's Cup Series in the first Cup race in Australia. Exhibited at the San Diego Maritime Museum, Carnegie Museum and Greenwich Workshop Gallery in a one-person show. Gunsmoke Blue was the nick name for "Stars and Stripes", Dennis Conners 12-meter in the 1st America's Cup to be held out of the US.… Read More Below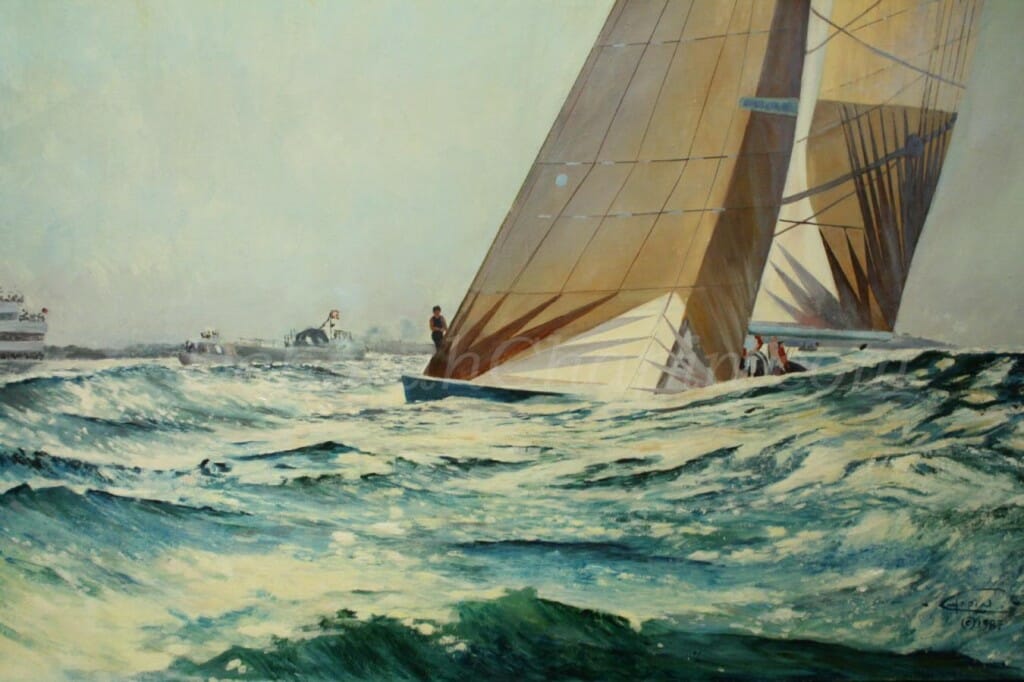 writeup
Read the whole story: This Nautical Art is an original oil painting, 25 x 35 inches painted with photographic references. On this particular day, the yacht depicted in the painting "Gunsmoke Blue", resulted from a lucky opportunity. I was very fortunate to go out on one of the race committee tenders. We had just been at the last mark watching the rounding and in order to make it in time to the finish we had to go full throttle down the leg. We arrived at the pin end of the finish line and could see Stars and Stripes half way through the last leg of the regatta. Stars and Stripes had increased her lead over the frustrated Australians. The boat from San Diego was just minutes away from her rendezvous with history. I painted the moment when the gun went off signalling the finish and the American's regaining the America's Cup. This listing is for a canvas printed in pigment inks.
Features: Fine Art Canvas Giclee, Large to Small size
made to order by the artist
printed in permanent pigment inks on archival canvas.
Made to order giclees are printed on demand with the highest quality materials by the artist. Deborah wanted to keep control of her quality of materials and the reproduction of truly beautiful colors. Deborah is a long time professional artist who has lectured at the Smithsonian American Art Museum on color and plein air painting and has exhibited her works in museums worldwide. For more information about the artist see her online portfolio of fine art and Exhibitiion History
Only logged in customers who have purchased this product may leave a review.