Abstract Marine Painting, Vagues contra les Roches, Chapin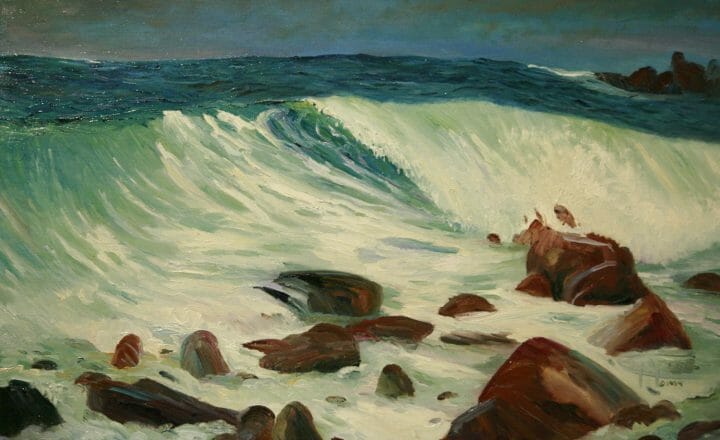 Vagues contra les Roches (Wave Against the Rocks) is a pure abstract marine plein air painting, painted on location (plein air) in Brittany France.  I did over 50 paintings in this particular section of the coast line.   Pieces ranged from small to large over a period of five years in France.   Among other coastal pieces,  I particularly loved painting the abstract marine, which was a study in color and line.   Commission a larger original studio piece painted from this plein air painting and feel the spray in your living room.   Beautiful rich color makes for an outstanding designer piece.
I frequently work on a subject from many angles in a smaller work before attempting a larger work. This allows me complete familiarity of subject matter and I can build a speed and rhythm often necessary to painting a marine on location.
 Contact Us About This Piece
 please include the title in your subject line.