What's Happening in the Studio – Deborah Chapin June 2016
What's Happening in The Studio
I finally finished the painting "The Thing with Feathers – Hope" at the moment, until I futz some more, so I'm entering it and crossing my fingers.  I just painted and didn't film the ending because it was just tweaking and refining edges, tones.    I really learned some things from this painting, mostly angles and brush use, still trying out different brushes and really think I'm getting my tools together.   It is always my goal to try painting something out of my comfort zone.
Any way, there were several challenges in this painting, I originally had a peacock feather cloth behind in taupe and grays, but I wanted more color and more color and after trying the original fabric I decided it just wasn't going to send me so  I finally found an example to inspire me in a jacquard print of a rather abstract feather pattern of blues and violets and greens.
It is difficult to photo and get the pinks right in this piece so will have to drag out the dslr but  there are scrinched toes and lots of oblique angles of almost every part of the body in this piece.   The legs drawn up and floating and the cloth peeling away from the surface and breaking the surface of the water.  That's the short list.  So  onward and upward.  The next deadline is July so better get with it.
Another one Sold
Each year for 20 years I have painted plein air florals each spring.  Most have sold but the few remaining pieces in this collection are now selling through the studio.
See Floral Artwork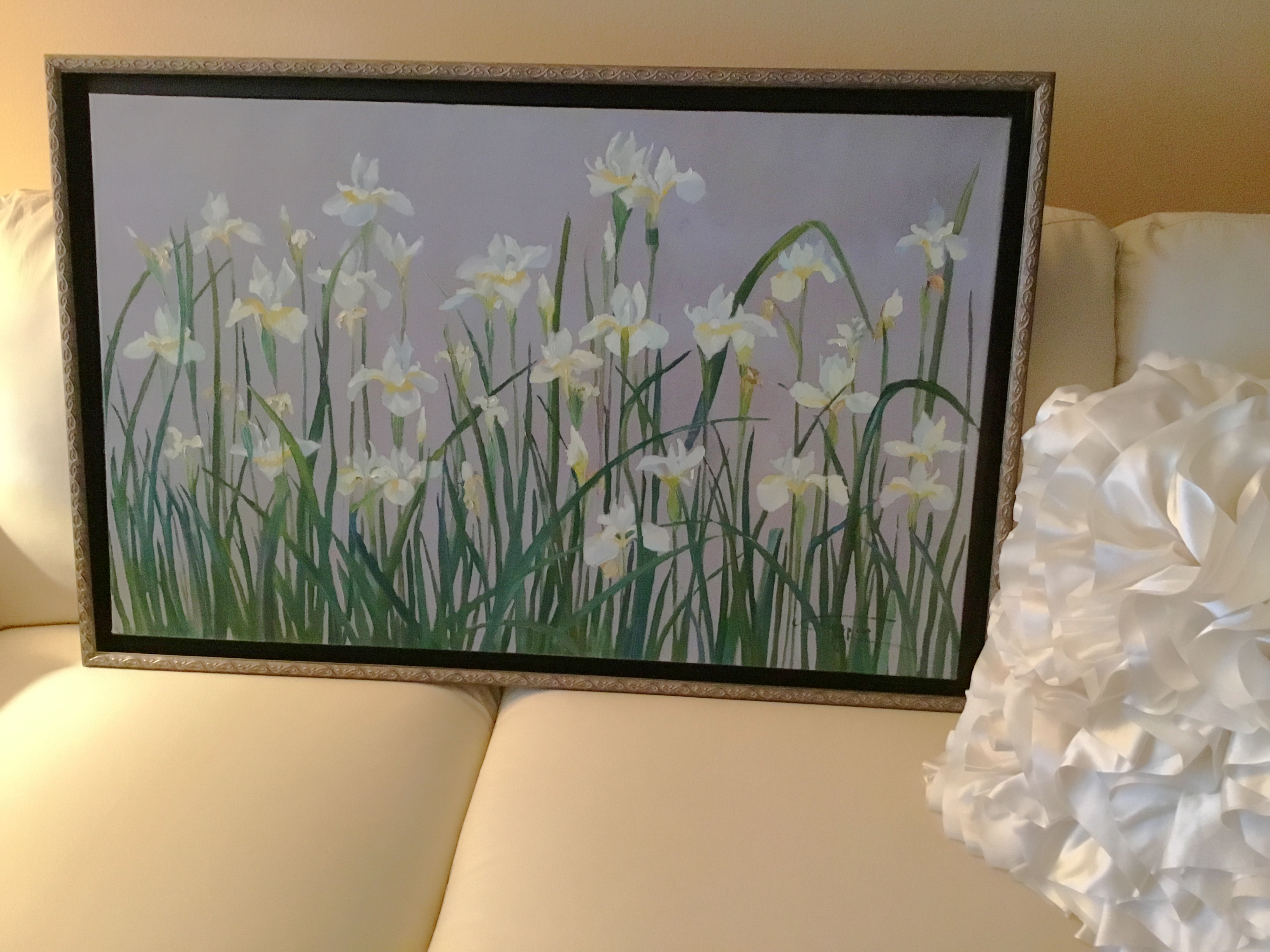 2016
Current Collection
A Series of Underwater Portraits and Figurative Underwater Paintings
telling the story of who we are as women…
USA
Art by Deborah Chapin
Where To Buy