LIVE plein air painting on Pemaquid Point May 25th.
LIVE Plein Air Painting on Pemaquid Point May 25th
I will be live plein air painting on May 25th at sunset on Pemaquid Point Maine. Filmed LIVE on Instagram @deborahchapinfineart probably going live about 7:00pm EST Moonrise is at 7.23pm EST and sunset is 8:11 EST crossing fingers.
As part of the journey through the coast of Maine, getting to know the coast of Maine and people getting to know me,  I am doing a series of LIVE on Instagram painting sessions.  I'm naturally reticent to be in front of the camera but willing to appear a little foolish as I learn how to do this.  Technology not always being cooperative and some days forgetting my words at home.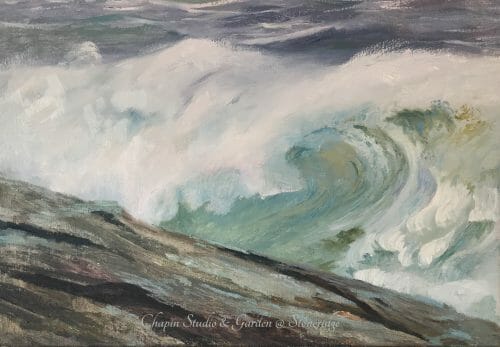 See this Painting in the gallery at: https://gallery.deborahchapin.com/shop/white-horses-of-the-sea-1-by-deborah-chapin collector's notice blue dot preview. White Horses of the Sea I, oil on linen canvas is part of the #chapinstormpaintings depicting the white horses written about by Byron and other poets. An English lore. How many horses do you see?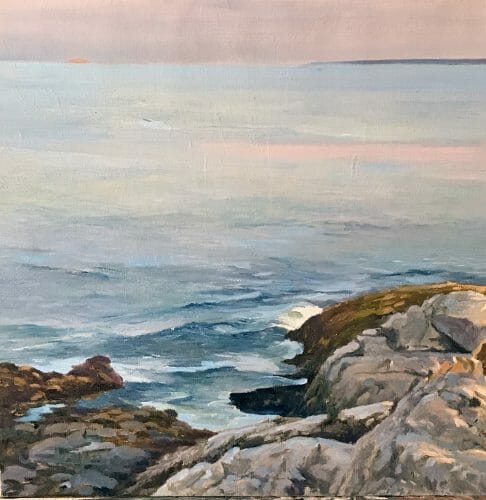 Latest Paintings and Photos available in the Studio Check out the latest paintings from the studio available in the Gallery. Organized by Category I'm gearing up for the upcoming season with my latest pieces from various portfolios some are new paintings, just starting, some are photos and some are from the archives of top show…
In Brief What's Happening At the Studio ~ Podcasts, Paint in Maine Project, Touring Maine, Paintings, News…